From metal spiral culvert pipes to metal corrugated assembled culvert pipes, Thomas offers high-performance machines that turn out the metal culvert pipe industry's proven designs reliably and economically. Thomas exported many sets culvert roll forming machines to different countries these years and roll formed Grade 50 material into different corrugation profiles. Thomas metal culvert Roll forming lines, with their robust construction and state-of-the-art controls provide culvert pipe manufacturers with a low-maintenance, high-production system capable of providing industry-standard corrugations with an economical and efficient hydraulic punching system.
Metal Spiral culvert pipe machine : With the Thomas system, you can change the steel coil into different corrugation of corrugated pipes and meet the vast array of market demands. This includes such uses as highway and railway drainage pipe, and storm sewer pipe and bridge replacements pipe. Thomas gives you the most versatility to maximize your success. Large corrugated lockseam pipe machine can manufacture different diameters as per request. Metal corrugated pipe mill includes : Hydraulic decoiler, feeding system , roll forming , pipe forming system, Automatic Cut-Off system, Runout and Dump System .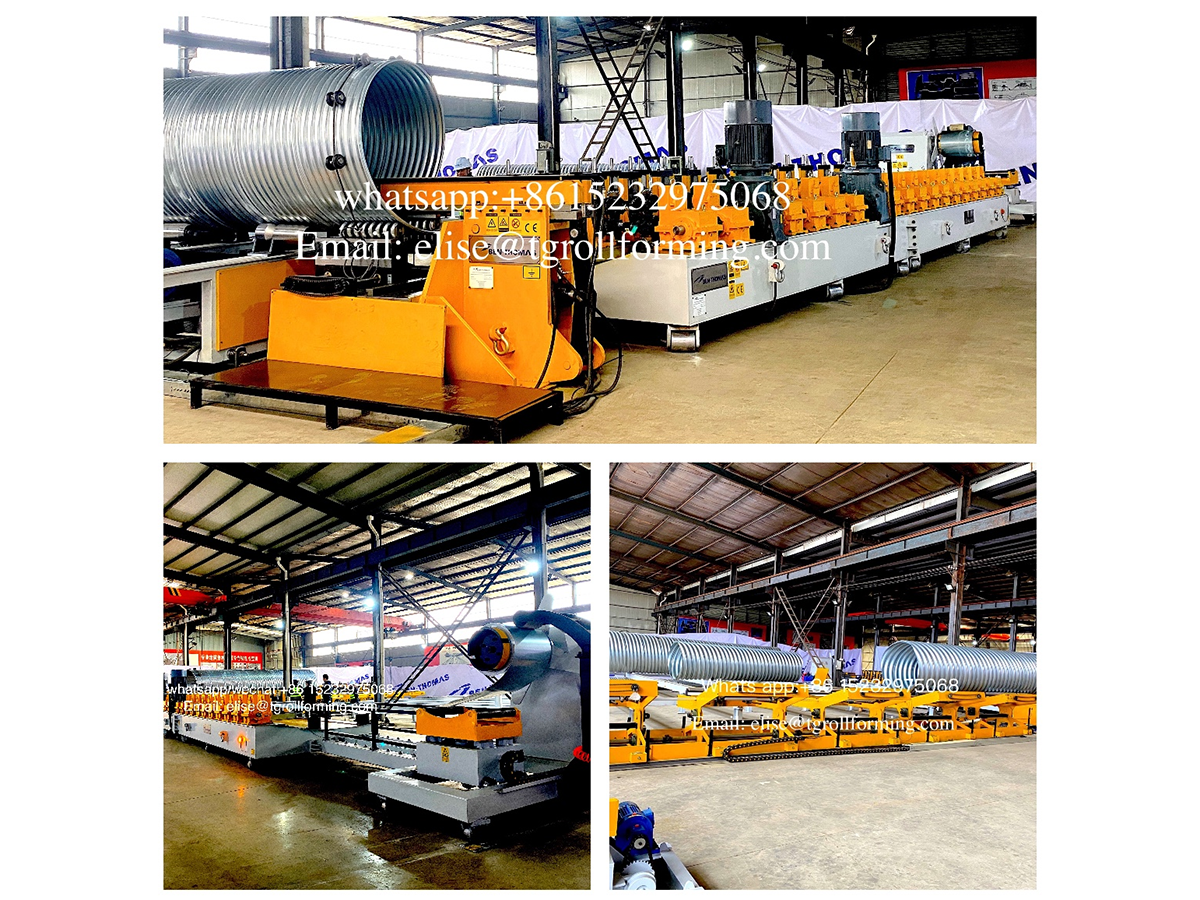 Assembled Metal corrugated culvert pipe machine : Metal corrugated culvert pipe production line forms and processes different size corrugated section steel plate used for passageways, water channel culvert, small bridges, gymnasium.
Corrugation is molded in a hydraulic press or forming roll forming machine and then produced through hydraulic bending roller process, hydraulic punching process and hydraulic calibration process. All systems are controlled by PLC Control System.
It is designed to complete a tunnel type structure by constructing a corrugated steel plate processed with a section plate.
It is possible to produce any equipment according to the buyer's request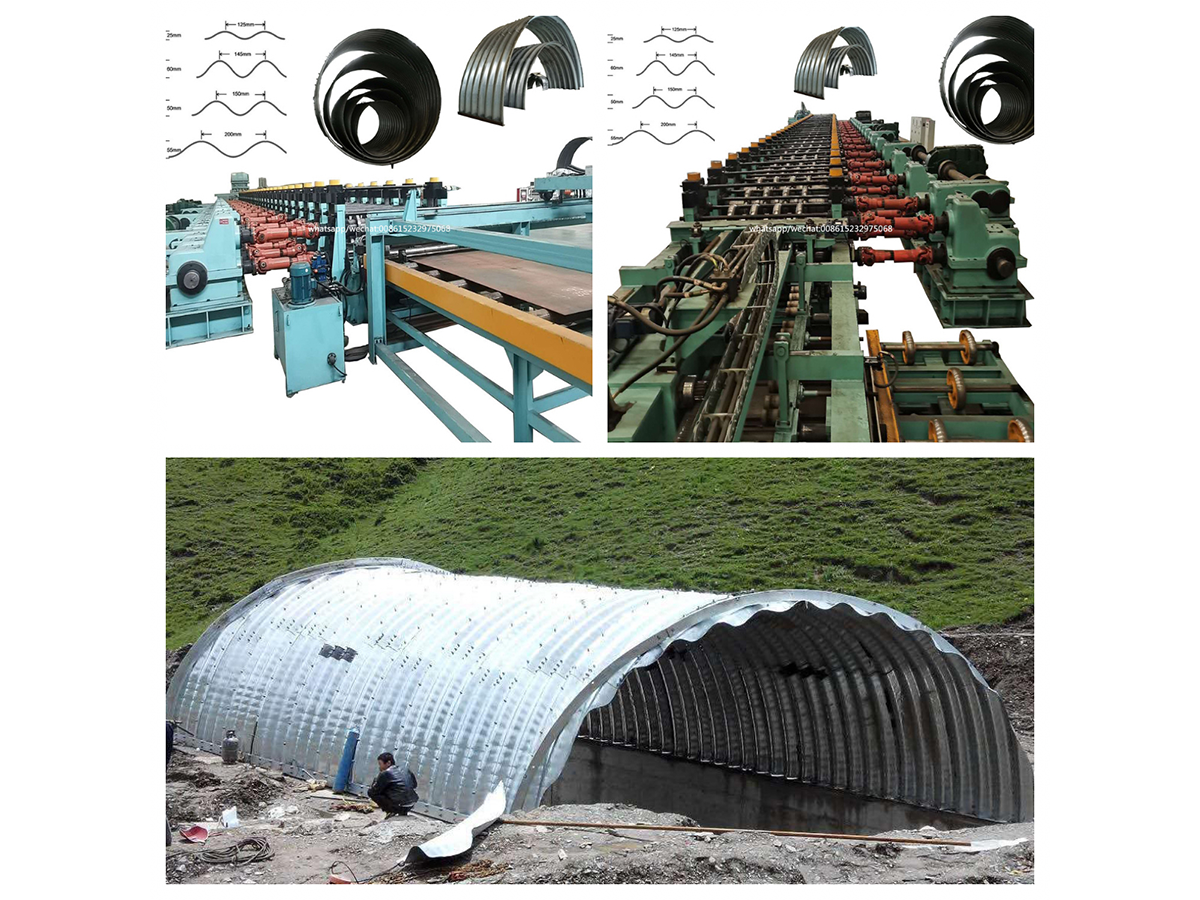 Our producing metal culvert pipe equipment have various advantages and are developed with our own technology, and are now entering overseas markets such as the US, Europe, Asia, and the Middle East territory.
Our company will continually accelerate the research development of CSP technology, and all employee will make every effort to produce equipment that manufactures high-value-added equipment products as new technology products in this CSP field.
---
Post time: Nov-23-2021