Thomas designs and manufactures complete Silo Panel Roll forming Lines, Silo Stiffener Roll Forming Lines, Silo Roof Roll Forming Lines for the Grain Bin Industry. Thomas has manufactured a premier line of fast, reliable and accurate silo roll forming machines and related equipment that form all major grain bin components. Destacking, stacking, and curving equipment make our grain bin lines highly adaptable and productive. State-of-the-art electric control system, optional download, and remote system access complete these packages.
Grain Bin Manufacturers world wide use our fully automated silo production lines to produce tapered Silo Panels,silo stiffeners, silo roofs for smaller Hopper and larger over 1 million bushels Bins.
Silo Sidewall roll forming machines have been recognized for their robust design, a variety of pre or post cut options, mechanical or hydraulic press system designs. They are reliable and accurate. Available destacking, stacking, and curving also make them extremely flexible.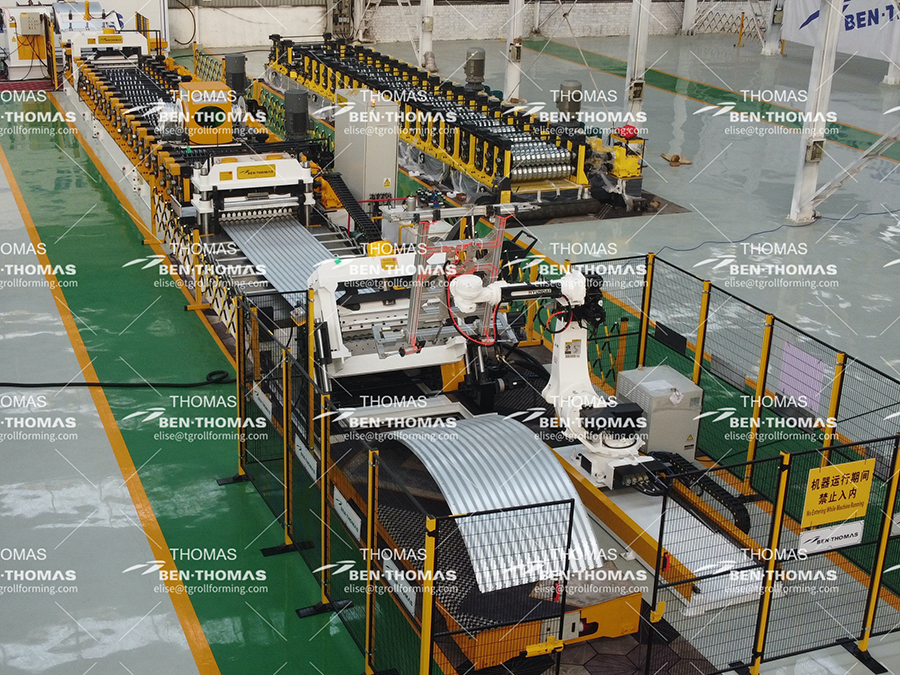 Silo Stiffener roll forming machines : Grain bin manufacturers know that punch accuracy and minimal flare are critical in stiffeners, and so do we. That's why we offer a variety of robust, accurate stiffener line solutions to handle product ranging from different thickness. Mechanical and hydraulic pre and post-punch / cut designs mean we can provide a solution to nearly every stiffener manufacturing scenario. While options like rafting, inline splice production, and download capability maximize system utilization and profitability.
Silo roof roll forming machines : Nowadays in the world , grain storage space demands is increasing, and the demand for silos is rising as well. Our silo roof production lines are in need to meet the growing demand. We offer fully automatic systems to produce the finished silo roofs, which includes decoiler, feeding, cutting, roll forming, punching, receiving.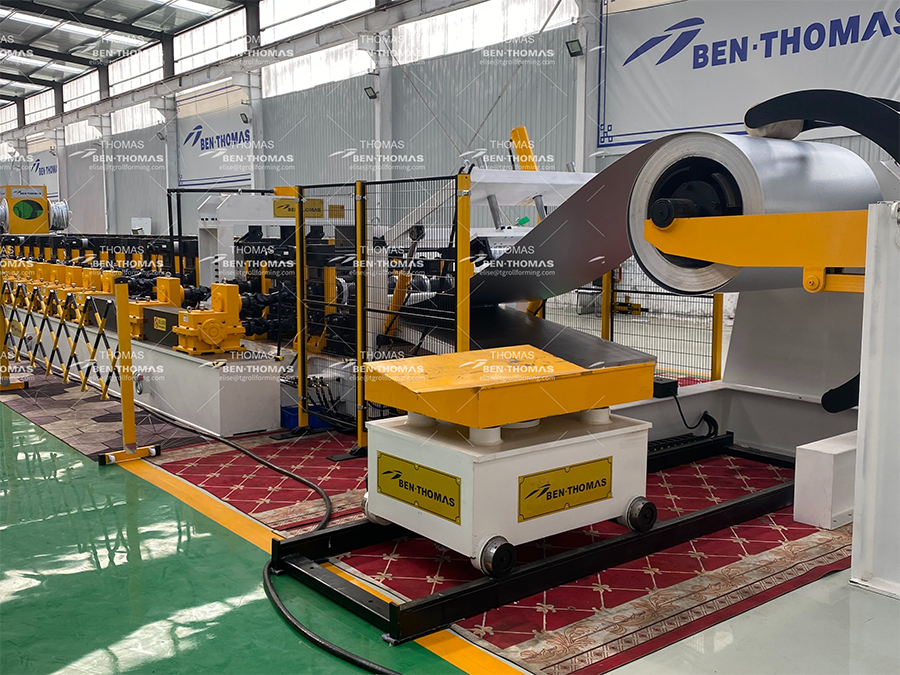 All our machines are supplied together with CE certificates. And machines with stable working situation . The pictures down below will give you a first glance of Thomas's inhouse design and manufacturing capabilities.
And if you have any questions or would like to discuss your specific silo project please don't hesitate to contact us. All of our machines can be customized as per your requests. We will be happy to discuss all available options to shape your success!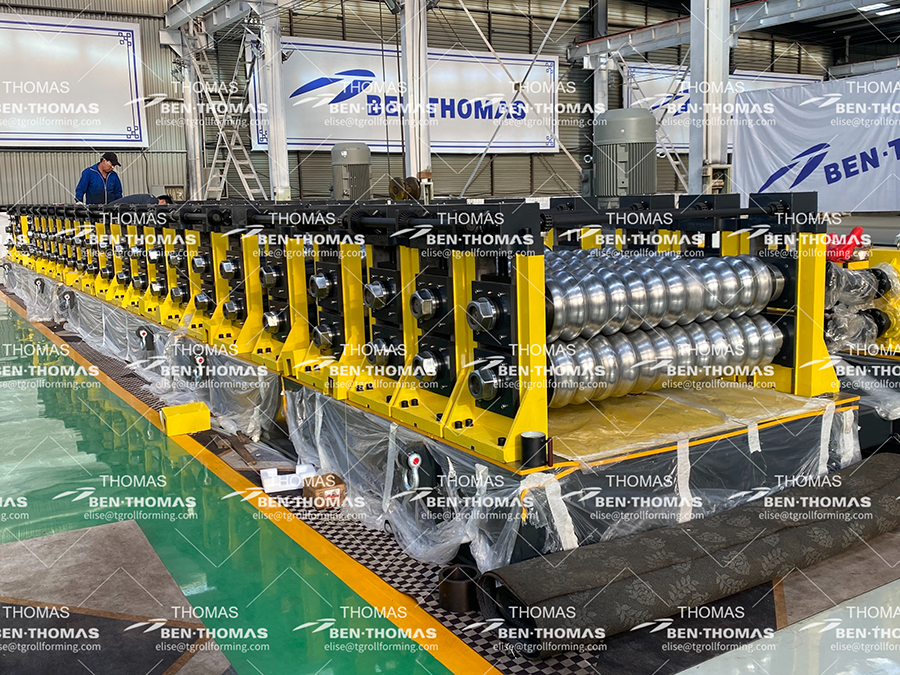 ---
Post time: Nov-23-2021